Gangadharan came to India for the first time. Because of her past, she was very interested in India. This time, she went on vacation to India to learn more about India and went to a five-star hotel in Delhi.
Whenever the person entered or exited the five-star hotel, the concierge said "hello" with a loud salute and "gangs", giving Gangadharan a "tip" on Western methods. When he went to the restaurant, he did not forget to tip the waiter after lunch. Without making purchases, I would continue to say "keep the change" without making purchases.
After the hotel had left her room on the third floor, after the beautiful lawn of the hotel swam on the decks, her eyes were stuck in the shoe on the right front.
"This deal should not be here, it's making fun of the" view. "I've thought about it many times before.
I really enjoyed your vacation. One of them ate at one of the best restaurants. The Pandara Road Market was popular with Gangadharan.
Why did he come today to heart to stop the car and drink tea at a roadside kiosk? "Stop here and drink tea." He told the driver while showing a roadside kiosk.
"Mr. here?" The driver was surprised.
"Yes, right here."
The car stopped. "Two tea".
"No sir! Take it, I drank it now. '
"Make good tea for Saab, brother." Tell the driver who is sitting in the car.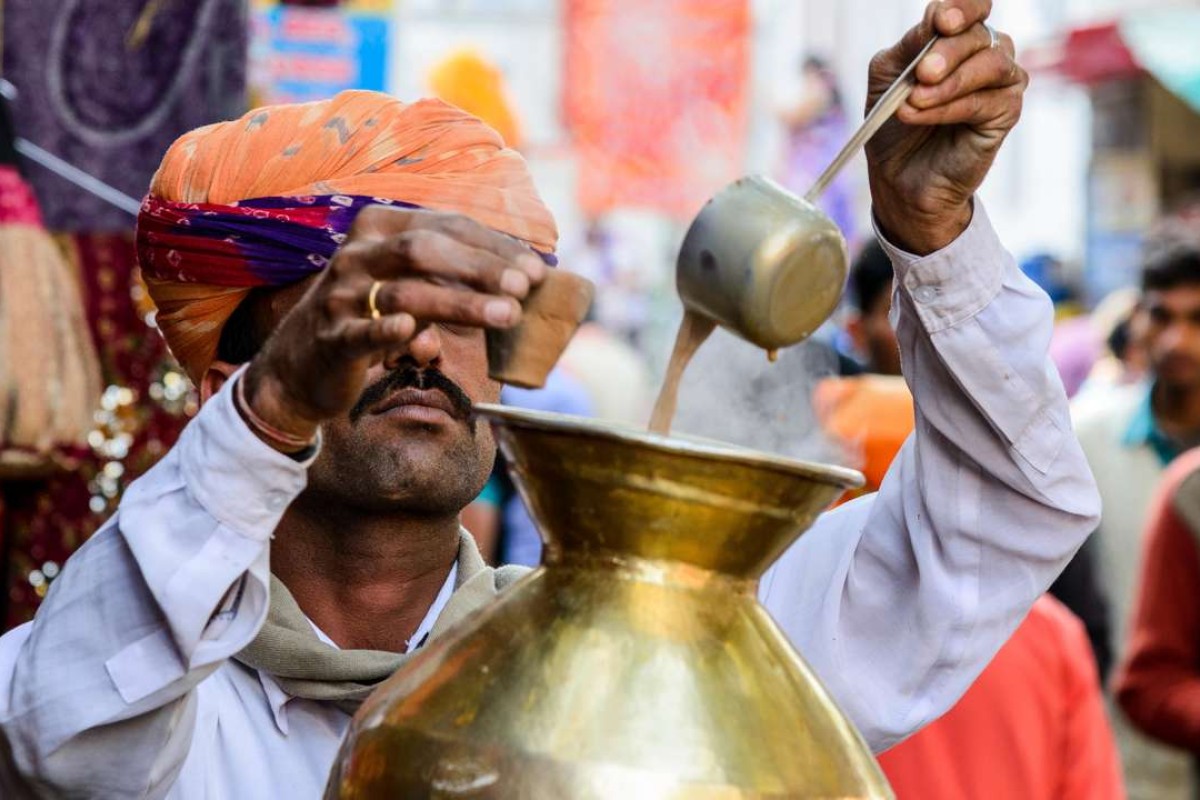 The driver may have felt a bit hesitant in drinking tea in such a place. He was not an ordinary driver. The driver of this tourist pilgrim. I lived for foreigners who drank mineral water and who were interested in drinking tea and water in good places.
After drinking tea, Gangadharan gave the kiosks visible from the bottom, the hundred. Even before the kiosks brought in the rest, they came forward and said, "Keep the change."
'Saab Your Change' Khoya was almost noisy behind her and she spoke.
He squeezed his hand without turning and hugged her as tight as she held him.
On the run from the kiosks, he suddenly appeared before him: "Lord, his change".
'Guard it.'
The kiosks lifted the remaining ransom and said, "Son, we make money by working hard. Do not be embarrassed while maintaining a reorganization. If you had to make a comment, sit in the street begging and do not make tea here! '… and the towel held the resignation in his hand, he closed his fists and left.
"Go to the hotel," he said to the driver and sat in his Dhamma car.
The hotel had arrived. The concierge greeted Hosh Joshi and looked at him with hope. Gangadharan did not even look like a janitor, he was still thinking about this Teawala.